This is a page designed solely to house useful raw data. For my latest forecast, analysis, technical discussion, livestream and more, visit my Weather Analysis Page. For computer model data, see my Computer Guidance Page.
AVAILABLE WEATHER BALLOON SOUNDINGS:
LATEST HEMISPHERIC 500 MB & MSLP PLOT:
LATEST 500 MB DIFAX CHART:
LATEST NATIONAL WATER VAPOR IMAGE (Click here for loop):
NORTH AMERICA SURFACE ANALYSIS:
NATIONAL CONDITIONS: Click the tabs to change the data! Click on the map, however, and you'll end up at another website.
NORTH AMERICA SURFACE THETA-E CHART: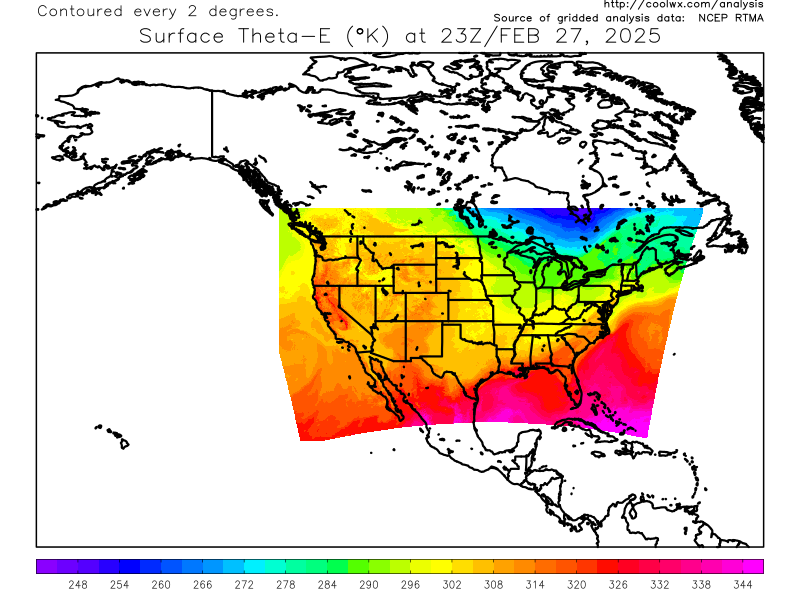 NORTHEAST THETA-E CHART: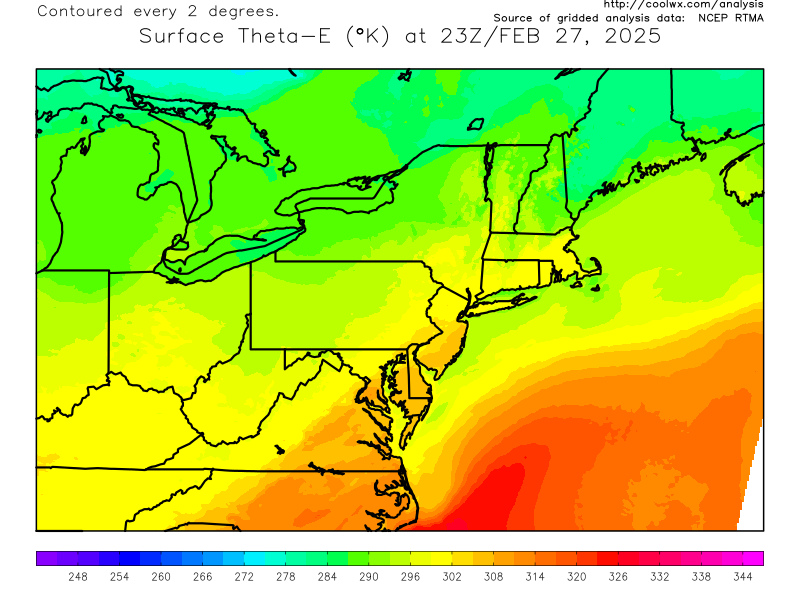 NORTHEAST SURFACE PLOT:
NORTHEAST MEAN SEA LEVEL PRESSURE:
NORTHEAST 3-HOUR PRESSURE CHANGE:
NORTHEAST CURRENT SUSTAINED SURFACE WIND:
NORTHEAST CURRENT SURFACE WIND GUSTS:
CURRENT AVIATION FLIGHT RULES:
CURRENT CEILING (CLOUD BASE) HEIGHT:
REAL-TIME MARINE OBSERVATIONS: Pan across the oceans, hold mouse over station for data!
LATEST INTERACTIVE ZOOM RADAR:
NORTHEAST 850 MB RELATIVE HUMIDITY (contours), TEMP (lines), WIND:
NORTHEAST BOUNDARY LAYER HEIGHT:
NORTHEAST CONVECTIVE AVAILABLE POTENTIAL ENERGY (CAPE):
NORTHEAST STORM RELATIVE HELICITY/STORM MOTION ANALYSIS:
TROPICAL WEATHER OUTLOOK: Click the map to read NHC Outlook Discussion
SUNLIGHT & DARKNESS PLOT, REAL-TIME CLOUDS, CITY NIGHT SKY: